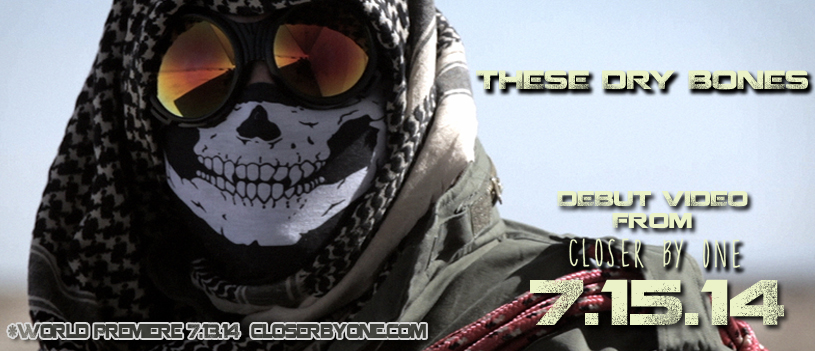 We excited to launch the epic post-apocalyptic video for 'These Dry Bones' this week! The video will debut at the Closer By One live show this Sunday night in Eagle Rock, CA. Then on Tuesday it will be launch online to the rest of the world.
We are proud of this video and especially grateful to Dan Portnoy of Portnoy Media Group who director this sci-fi gem.
Join us for the show and keep your eyes peeled for the video next week! And in honor of the new video, everything at our
online store
is on sale now!